© 2017 Steve Campsall


almost the end... a quick test
If you've got this far - well done! Time for a pat on the back...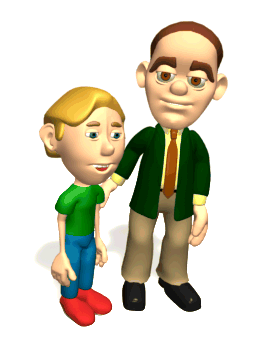 You have now covered quite a bit of grammar. Perhaps the most important aspects are:
Sentence elements: words, phrases and clauses, their different types and uses.

Sentence types: simple, compound, complex and minor

Sentence modification: use of determiners, adjectives, relative clauses, adverbs, adverbials and prepositional phrases.

Verbs, verb phrases and verb chains: tense, aspect, mood and voice.
If the study of grammar appeals to you, there is an excellent book that will help you further called 'Rediscover Grammar'; it's by David Crystal.
---
FANCY A QUICK TEST TO FLEX YOUR NEW GRAMMATICAL MUSCLES? SCROLL DOWN...
Look at the following sentence...
'The ancient document, which was clearly written with a particularly fine hand and which was the result of much reflection and hard work, was something of great value - a value that simply could not be accounted for in cash alone.'

What kind of sentence is this?

What is its function?

What is its main clause - what it is basically all about?

What is the phrase that forms the subject of this main clause - what it mainly concerns?

What is the head word in the noun phrase that is in the subject position?

How many adjectives are there in the sentence?

How many adverbs are there in the sentence?

There are three relative clauses in the sentence. Can you spot each one?

There is a 'copula' or 'linking verb' in the main clause. Which is it?

How many 'adverbials' can you find? These are all prepositional phrases some acting to post-modify a noun or verb.
---