© 2013 Steve Campsall


grammar and other analytical methods or 'frameworks'
On your course, you'll be needing to use several 'linguistic methods' to help you analyse texts in a methodical manner (being methodical in your analysis is an aspect of the mark scheme). These are often referred to as the analytical frameworks. As you will have guessed by now, a key framework is grammar but to remind you of them all, on this page, you'll find a summary of each one.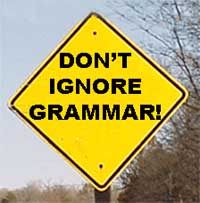 ---
ANALYTICAL METHODS
Here are the analytical methods or frameworks you'll need for your course. You'll find a brief explanation of each method below, along with a hyperlinked extended explanation if you need it.
Much better, if you haven't already, download the free guides to textual analysis, below!



Download your two free guides
to textual analysis
GRAPHOLOGY
Concerns what the ye can see, so is the very first aspect of a text that the mind perceives. Thus it refers to the effects created by key aspects of form - specifically of appearance and layout. You'll be analysing such things as the effects of shape of the text, the writer's choices of language features such as paragraphing, headlines, images, layout, tables, bullets, sub-headings, font styles and so on. Graphology is too easily misunderstood and analysed badly. It can be a central aspect of the way a text is perceived and thus interpreted because we enter the world of texts from a very eary age and become culturally conditioned to respond to different genres in quite set ways. It is the graphological aspects of a text that define its genre. Think about your culturally conditioned responses to such texts as: the Times masthead and general layout; the use of a logo at the top of a letter; an envelope with the words "Inland Revenue" on (if you were a tax payer), and so on.
LEXIS
...analysing and discussing important stylistic aspects relating to word choice. When our mind wants to communicate its thoughts, ideas and feelings, words are its first port of call. The choice of words will be determined to some degree by aspects of genre, context, audience and purpose. Language is a combination of word choice and grammar - thus lexis and grammar can never be ignored and, analysed and discussed effectively, can lead to high quality analyses. Aspects of word choices that might stand out are: the number of syllables in typical key words; "Latinate" formal choices; euphemistic choices; hyperbolic choices; low-frequency lexical choices, and so on. Much of this crosses with semantics - which see below.
GRAMMAR
...analysing and discussing important aspects of a text's sentence construction, that is either the syntax or word order and morphology

or word formation

.
SEMANTICS
...analysing and discussing key aspects of meaning. Meaning can be generated through denotation (the basic meaning of a word) or connotation (words used in ways that suggest layers of meaning beyond the denotation, such as 'ideologically loaded' words, e.g. the word "yobs" in this tabloid "Yobs Rule Inner Cities" or the words "hero" and "coward" in, "She married a hero, not the coward he was soon to become".
PRAGMATICS
...analysing and discussing the way the semantic aspects of some language is generated by implication, e.g. When Marje says to Homer, "No more donuts, Homie" he infers she is referring indirectly to his waist size.
DISCOURSE
...analysing and discussing a text within its full original cultural and social context. All effective textual analyses should be like this, so on your course, your aim is always to carry out a discourse analysis.
PHONOLOGY
...analysing and discussing a text at the level of the effects created by the sound of its words.
DISCOURSE STRUCTURE
...discussing aspects of how a text has been made to seem entirely fluent, coherent and unified. Think of the way a persuasive letter is linked by 'discourse markers' such as, "Subsequently...', 'As a result', 'In concluiuson', and so on, or the way a story moves seamlessly, yet seemingly naturally, from opening through to climax and resolution.
TOP TIP! Never apply all methods to all texts. Work out which methods will be the most subtly revealing of key aspects concerning how the text has been created for a particular genre, context (both of production and reception), audience and purpose.